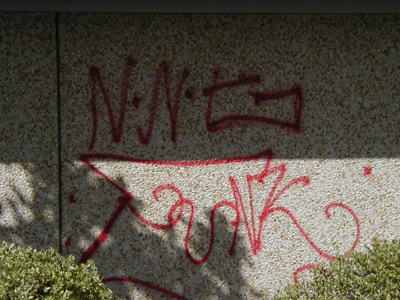 What is Graffiti
Graffiti is not just words and symbols sprayed on a wall. Graffiti is an act of vandalism that costs hundreds of thousands of dollars to clean up every year.
If not immediately removed, graffiti sends out the message that "nobody cares" about the area. It causes the area to look unsafe and makes people concerned about their personal safety. This creates an open invitation for more littering, loitering, and other graffiti. As a result of graffiti, pride in a community may decrease, businesses may suffer, and neighbourhoods as a whole can deteriorate.
Areas filled with graffiti are less appealing to those who may be looking to buy or rent property. Property becomes more difficult to sell and values are reduced.
Graffiti, done without the owner's permission is not art, it's a CRIME!