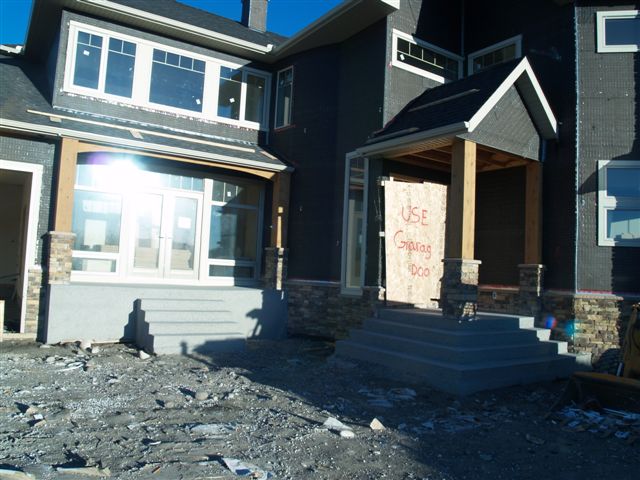 Exposed Aggregate Blasting
Exposed aggregrate is a more natural alternative to traditional "broom" finished concrete. This finish emphasizes nature's true beauty...stone. Exposed aggregate combines beauty with practicality. Cosmetically it will enhance your home and landscaping. Practically speaking, it is low maintenance and will look brand new for years to come.
Exposed-aggregate concrete can almost be compared to a piece of granite or marble transformed by polishing: A plain, unremarkable surface has been stripped away to reveal the exceptional beauty lying beneath. In the case of concrete, that beauty is in the form of decorative aggregate, either natural or manufactured.